Welcome to County Care Homes
At County Care Homes we have a very simple aim. To ensure that our residents feel not just cared for, but to provide them with the atmosphere and environment of a real home from home. We specialise in Dementia care, but most of all we specialise in love.
Whether it's meeting the physical needs or enhancing emotional and psychological well being, our unique, holistic approach allows each of our guests to live life to its full potential.
Both our homes are beautifully furnished and fully equipped to provide the highest standard of care for people living with dementia and Alzheimer's related illnesses. From our team leaders to our catering team, all of our staff members are highly trained and qualified.
Guest's families are actively encouraged to visit as much as possible and their time with the residents is fundamental to the ongoing care giving.
It's the combination of the right staff,the quality of support, the stimulating environment and opportunities for meaningful occupation that make Norwood House a very special place to visit for a short or permanent stay.
Norwood House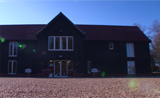 Norwood House is a former farmhouse situated in the peaceful surroundings of Middleton Moor. Our house boasts beautiful views of five acres of parkland, a sun terrace and bandstand. Inside you'll find all the comfort and up to date equipment that's needed.
Call Norwood House on 01728 668 600 or email us at