Norwood House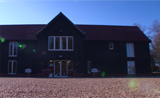 Norwood House is a former farmhouse situated in the peaceful surroundings of Middleton Moor. Our house boasts beautiful views of five acres of parkland, a sun terrace and bandstand. Inside you'll find all the comfort and up to date equipment that's needed.
Call Norwood House on 01728 668 600 or email us at
St Peters House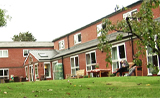 St Peters House is situated in the market town of Bury St Edmunds, our 18th century home is homely and warm, but with all the modern amenities to make our guests feel comfortable and safe. In mid 2012 we expect to complete our extension which will increase our capacity from 36 to over 72 beds.
Call St Peters House on 01284 706 603 or email us at